Enjoy a smooth repair experience at our top-rated body shop in Los Angeles.
We aim to deliver the perfect repair experience. Dedicated to our consistent repair process, refined over 30 years of repairing vehicle makes from Toyota to Lamborghini.



Free Towing
Give us a call and we'll have the vehicle towed to our location.
40-Point Inspection
We will identify all damage to prepare a cost and timeline estimate.
Get Your Estimate
Get an exact breakdown of what's needed to restore the vehicle's condition. You may hand off dealing with your insurance to us.
Start Repair
We perform the repair using your vehicle's manufacturer guidelines. We'll give you status updates as we complete the process.
Quality Assurance
Inspect repair for absolute completion. Then we'll clean it and notify you it's ready.
Finish
You may pick up your vehicle, or we'll drop it off at your location. Your repair is backed by our Warranty.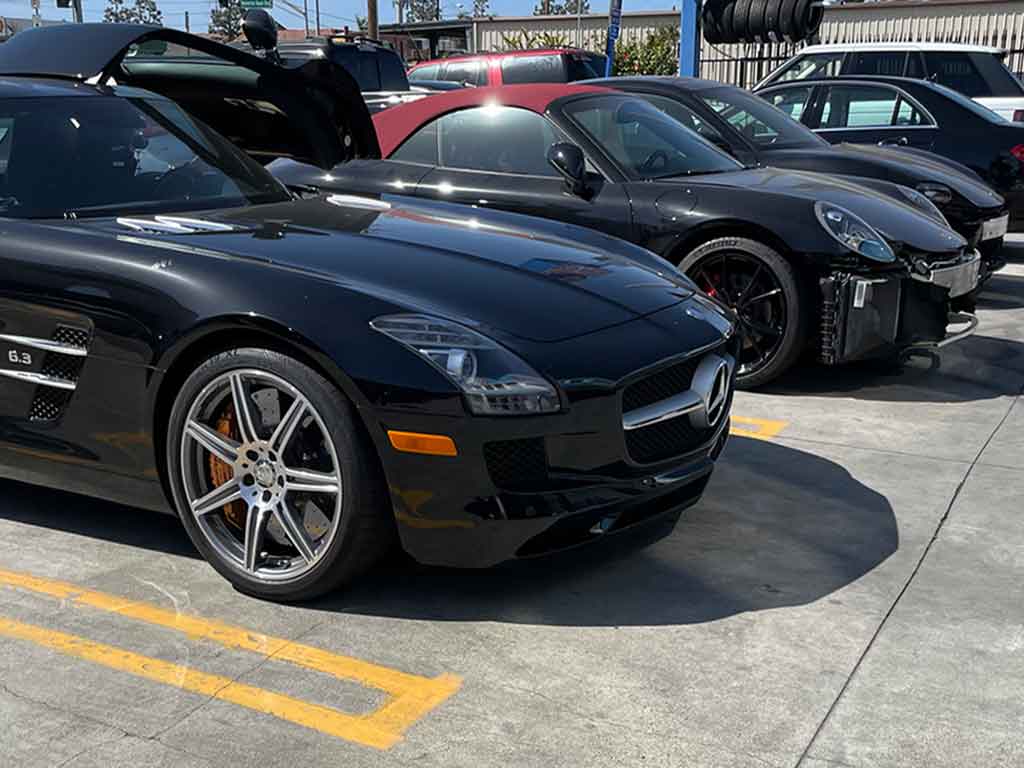 Our rigorous Quality Assurance process ensures that all vehicles that leave our shop are repaired to the best possible condition.
Nonetheless, if there are any issues after your repair, please let us know immediately and we will handle them.